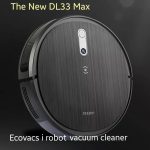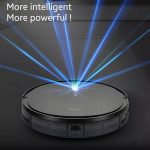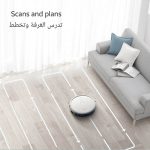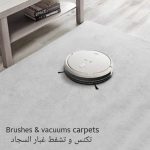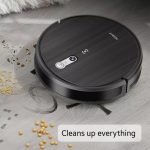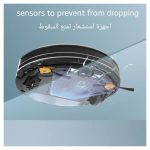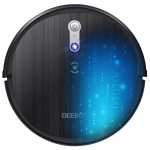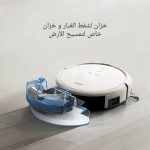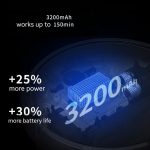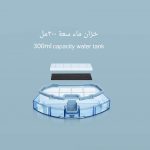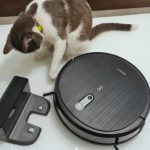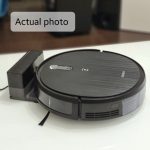 Ecovacs Deebot DL33 Max vacuum robot مكنسة روبوت
USD 250
In stock
تنعموا بالراحة بينما هذا الروبوت الذكي يعمل.
-تكنس و تشفط الغبار والأوساخ ثم تمسح بالماء.
-قوة شفط كبيرة وخزان كبير يكفي لمسح عدة غرف (يمكن أضافة معقم).
-نظام ذكي يدرس ابعاد الغرفة قبل البدأ بالعمل
-حساسات تمنعها من السقوط على الدرج
-تعمل تلقائيا وبصوت منخفض ثم تعود تلقائيا الى الشاحن عند الانتهاء
-بطارية كبيرة تعمل ١٥٠ دقيقة متواصلة
منتج ذو نوعية ممتازة مع ضمان لمدة سنة وبسعر منافس
قطع غيار متوفرة
المواصفات:
سعة خزان الغبار: ٣٠٠ مل
سعة خزان المياه: ٣٠٠ مل
مدة البطارية: ١٥٠ دقيقة
ارتفاع:
٧،٨ سم
Relax while this smart robot works.
-Sweeping dust and dirts then mopping.
-Great suction power and a large tank that is enough to wipe several rooms (sterilizer can be added).
-Intelligent system that studies the room dimensions before getting into action.
-Sensors that prevent it from falling down the stairs
-Works automatically and quietly, then returns to the charging dock when finished
-Large battery that works for 150 minutes continuously
-Excellent quality product in competitive price
-1 year warranty
– Spare parts available
Specs:
Dust tank capacity: 300ml
Water tank capacity: 300ml
Battery duration: 150min
Hight: 7.8cm
Additional information
| | |
| --- | --- |
| Weight | 5.5 kg |
| Dimensions | 60 × 40 × 13 cm |