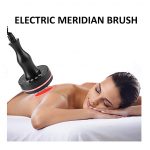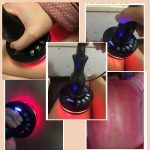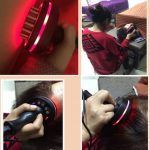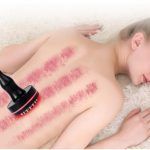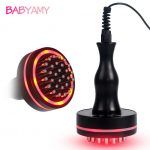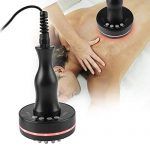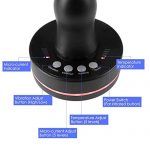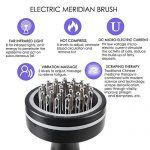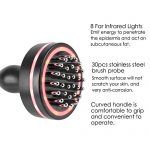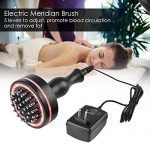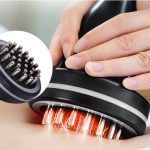 Infrared/ Micro-current healer لعلاج السيلوليت والرطوبة داخل الجسم، و تحفيز الكولاجين
USD 65
In stock
Features:
1. The functions of electronic meridian brush: eliminate fatigue, scrape detoxification, slimming body, pass through vitality, blood stasis, etc.
2. Four advantages of this micro-electric health meridian brush: vibration massage, micro-electric dredge, heat energy dredge, infrared infiltration.
3. Scraping hot therapy can effectively promote dysmenorrhea, phlegm and dampness, and has great physiotherapy effects on body fatigue, back pain, gynecological menstrual pain and joint pain.
4. This slimming body scraper combines five kinds of physiotherapy methods: scraping brush, micro-electric five-speed setting, temperature five-speed setting, far-infrared infiltration, vibration massage two levels setting, etc. Each function can be controlled by itself, and the function is flexible and powerful.
5. It is suitable for professional use or personal use.
المميزات:
لعلاج السيلوليت والرطوبة داخل الجسم، و تحفيز الكولاجين
1. القضاء على التعب ، إزالة السموم ،وتنحيف الجسم ، والحيوية ، وركود الدم .
2. أربع مزايا لهذه الفرشاة الصحية الكهربائية الدقيقة: تدليك ,اهتزاز , نعرات كهربائية صغيرة ، نعرات الطاقة الحرارية ، تسلل الأشعة تحت الحمراء.
3. يمكن أن يؤدي كشط العلاج الساخن إلى تعزيز عسر الطمث والبلغم والرطوبة بشكل فعال ، وله تأثيرات علاج طبيعي كبيرة على إرهاق الجسم وآلام الظهر وآلام الحيض النسائية وآلام المفاصل.
4. هذا الجهاز يجمع بين خمسة أنواع من طرق العلاج الطبيعي: فرشاة الكشط ، إعداد خمس سرعات كهربائي صغير ، إعداد خمس سرعات ، تسلل بالأشعة تحت الحمراء البعيدة ، إعداد اهتزاز للتدليك بمستويين ، إلخ. يمكن التحكم في كل وظيفة بنفسها ، والوظيفة مرنة وقوية.
5. مناسبة للاستخدام المهني أو الشخصي
Additional information
| | |
| --- | --- |
| Weight | 0.6 kg |
| Dimensions | 24 × 11 × 1 cm |