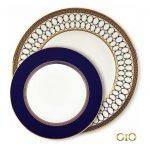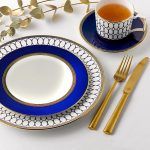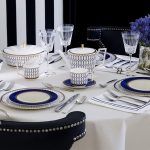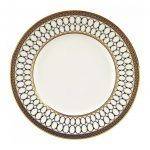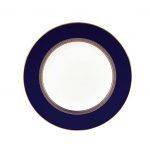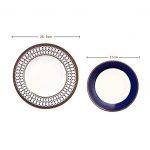 RENAISSANCE GOLD DINING PLATES(SET OF 8)
$ 118.00
RENAISSANCE GOLD (SET OF 8)
Beautiful and High-End product from a luxury brand. A combination 2 dining plates (26cm + 20cm) 4 + 4pcs
Actual photos taken to show the immaculate craftsmanship and beauty.
*Kindly note the following:
These are factories collected stocks gathered up to collect full sets, and that is the reason for selling cheaper than the market price.
(منتج جميل و راقي من علامة تجارية فاخرة. مزيج من طبقي للطعام  حجم(26 سم + 20 سم。 تم التقاط صور فعلية لإظهار الحرفية والجمال .
* يرجى ملاحظة ما يلي:
。 هذه البضاعة جمعت في المصانع لتشكل مجموعات كاملة ، وهذا هو السبب في بيعها بسعر زهيد مقارنة بالأصل.
In stock
Additional information
| | |
| --- | --- |
| Weight | 3.2 kg |
| Dimensions | 35 × 36 × 12 cm |