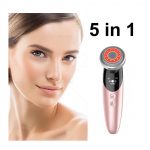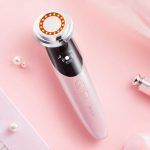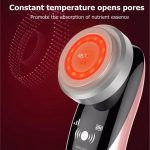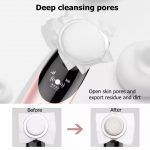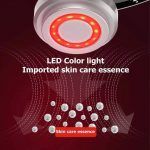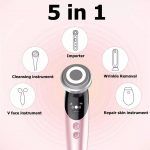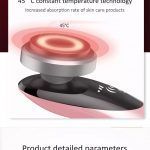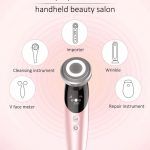 UV Light Skin tightener/Cleaner جهاز شد و تعقيم البشرة
USD 79
In stock
5 in 1 RF/EMS/LED Light Photon Face Skin Care
Description:
The home skin beauty machine uses radio frequency to accelerate the regrowth of collagen, keep the skin firm and elastic, while smoothing rough skin, reducing pores and eliminating facial wrinkles.
Feature:
1. EMS micro-current RF technology, no pain, no trace, very safe.
2. Intelligent temperature control, the probe can detect the actual temperature and can be adjusted to suit your skin temperature.
3. The electric beauty head can effectively repair the skin and fundamentally solve the skin problem.
4. Four mode adjustments to help repair skin
5. Pulse vibration mode massage helps to eliminate fatigue and relieve stress.
6. Small and portable, you can carry it with you and you can meet your needs anytime, anywhere.
7. Accelerate the regeneration of collagen, tighten the loose skin, lift the loose skin, and make the skin soft and elastic.
8. Smooth rough skin, shrink pores and remove facial wrinkles.
9. Improve dull skin and make the skin fair and bright.
10. Home machine that provides good care for your skin and stays young.
جهاز شفط الزوان والرؤوس السوداء والخلايا الميتة والأوساخ من الجلد وتنظيف البشرة ، سهل الاستخدام
Additional information
| | |
| --- | --- |
| Weight | 0.4 kg |
| Dimensions | 22 × 13 × 8 cm |