Sale!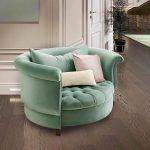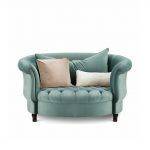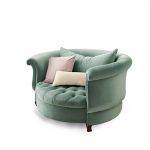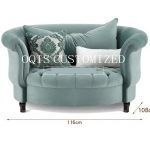 Elizabeth Haute Armchair (Petroleum Green)
In stock
Add a touch of classic flair to your living room or bedroom with this Elizabeth Haute sofa. The ultimate in beauty and sophistication. Embroidered with the finest royal velvet, and stuffed with hard sponge for absolute comfort and durability for years.
أضف لمسة من الذوق الكلاسيكي إلى الصالة او غرفة النوم مع اريكة اليزابيت هوت. منتهى الجمال والرقي. مطرزة بأجود انواع المخمل الملكي, ومحشوة بالاسفنج  القاسي لراحة مطلقة و تماسك لسنين طويلة.